Claremont High School


Class of 1970
In Memory
Rochelle Ann "Shelly" Schonfeld (Mason)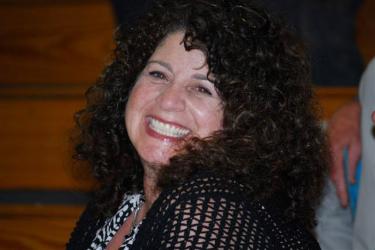 Beloved community leader and longtime Lake of the Woods resident Rochelle 'Shelly' Mason died on Christmas Day after a lengthy battle with brain cancer. She passed away peacefully with her husband Jim by her side in Santa Barbara, California. She had received treatments there throughout the course of her illness.

Shelly spent the last two weeks of her life surrounded by her children, her entire family and many friends, knowing how well-loved and respected she was. Details about a public celebration of her life in Frazier Park will be announced as soon as available.

Rochelle "Shelly" Mason was born Rochelle Schonfeld in Pomona, California on November 19, 1952. Her family moved to Claremont when she was about 10 years old. She graduated from Claremont High School in 1969, a year early.

Shelly received a Bachelor of Arts degree in Linguistics from the University of California at Santa Cruz and a Life Multiple Subject Teaching Credential from California State University, Long Beach. She also received a Master of Science in Education with a Communication Handicapped Credential from the University of Southern California and a Master of Education degree in Educational Management, with an Administrative Services Credential from the University of La Verne.

After she served as a teacher of the deaf at John Tracy Clinic in Los Angeles, the Mason family moved to Frazier Park in 1980.

Known as "Mrs. Mason" to students and as "Shelly" throughout the community, she served for 30 years as a California educator, 28 of which were spent in the service of students of the El Tejon Unified School District.

Prior to assuming the duties of Superintendent of El Tejon Unified School District in 2007, Shelly served as principal of El Tejon School, Lead Teacher and Administrative Designee of El Tejon School.

She taught 7th and 8th grade English, Reading, Language Arts and 'Explorations in Technology.' During this time 'Mrs. Mason' graded thousands of term papers and book reports while instilling a love of reading and books in her students.

She was proud of being the lead author of a grant application that resulted in the creation of the first computer lab in the El Tejon Unified School District (funded by Apple). She also completed grants to secure funding for the El Tejon School Technology Lab, a groundbreaking venture to provide technology training and skills to students.

Shelly's work in the area of student technology learning gave her the opportunity to review grant applications in Washington, D.C. for the National Science Foundation's Grants in Technology program. She authored material for inclusion in nationally-used textbooks. All of this provided fodder for the humor her family, friends, staff and students found in her mystification with a cell phone or debit card at a point-of-sale machine.

Shelly Mason played an important role in bringing the new Frazier Park branch library to fruition. She helped to formalize the relationship between the El Tejon Unified School District and the Kern County Library system so that future generations in the Mountain Communities can enjoy the Summer Reading Program as so many of her students (and her own two children) did.

She always strived to put personal touches on her work. Under her leadership, Friday Staff Appreciation Breakfasts began, morale rose and El Tejon School transformed to become a happy community of staff and students.

As superintendent, Shelly Mason attended every awards ceremony, sporting event, class play, musical concert, fundraiser, graduation ceremony and notable happening on the three school campuses and one charter school in the district.

She knew the first name, last name, parents, siblings and probably even birthday of the thousands of students she interacted with, and maintained a relationship with many members of the Mountain Communities. She never visited the Frazier Park Market or post office without stopping many times to chat with people.

Her personal and professional commitment to service blended intelligence and humility with her passion for children and learning.

Shelly is survived by her husband Jim; her daughter Sarah Z'berg with son-inlaw Matthew and grandson Harrison; her son David with daughter-in-law Antonia and their first son due in January; sisters and brothers, nieces and nephews, cousins and friends throughout the world.