Claremont High School


Class of 1970
In Memory
Eileen Innes (Payne)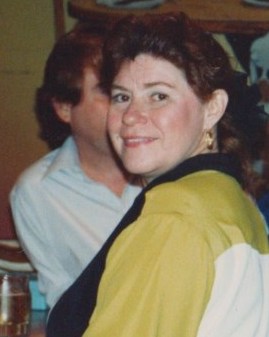 By Tamee Fuller, June 1, 2013:
A loving beautiful woman inside and out. She had a great sense of humor and when she laughed, it was contagious! I remember one day she and I were talking about silly things Men do when they think we aren't watching! We were laughing so hard that we both had tears running down our faces! The more she laughed, the more I laughed....pretty soon we were gasping for air and knew we couldn't look at each other, or we would laugh some more!
Eileen loved helping people any way she could. She loved Mustang Cars...ALL Mustang Cars. She loved learning about them, working on them and driving them. But most of all, she loved going to the classic car shows.
Eileen loved her Dash-hound Dogs, Snoopy gave her a great deal of pleasure and her most recent "Baby" Sassy, She went all the way to New Mexico to pick her up. Eileen loved her Purses, as many of us know; she never met a Purse she didn't like! Eileen truly enjoyed getting up at O'Dark Thirty so we could go swimming. She would walk laps while Robbie and I swam laps and when we were exhausted from swimming so many laps, she would be the first one to say "You Guys Did Great!"
Eileen had a pureness of heart when it came to helping other people. She loved her Father very much and never regretted taking care of him right up to the day he passed away.
Eileen was a loyal, giving and loving wife for over 41 years. She was more than a devoted loving Mother to her son Robbie, she was his best friend, and he cherished his mother. No Mother could ask for anything more than the love and respect of her children.
Eileen is dearly missed, and I am proud to say she was my friend. Tamee