Claremont High School


Class of 1970
In Memory
Robert "Bob" Magnuson Heuck (Hoyk)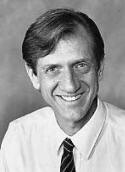 Robert Magnuson Hoyk, PhD, died at home on March 12, 2012 after a seven-year struggle with ALS. He was 59.
Dr. Hoyk was a Clinical Psychologist who received his doctorate at the California School of Professional Psychology in San Diego. In private clinical practice in Dana Point, Dr. Hoyk also conducted research in several institutions and taught communication skills to executives, physicians, and couples and was a leader in the field of the psychology of ethics.
In 2008, his book "The Ethical Executive: Becoming Aware of the Root Causes of Unethical Behavior: 45 Psychological Traps that Every One of Us Falls Prey To" was published by Stanford University Press.
Always a trailblazer, Bob traveled for thirteen years throughout the world, living and working for periods of time in Tunisia, Spain, France, Greece, India, journeying by camel with the Bedouin in the Sahara, taking a donkey cart and school-age charges through the Spanish hills, creating a self-sustaining community on an island off the coast of Turkey, apprenticing to a furniture-maker in a Mexican village where no tourist had ever ventured.
Formerly of Claremont and Ojai, Bob lived in Laguna Beach with his wife, author, Julie Brickman.
Bob fought a valiant battle against first Primary Lateral Sclerosis and later Lou Gehrig's Disease. His courage, his grace and his sense of humor remain an inspiration to all who knew and loved him. He is survived by his wife Julie Brickman Hoyk of Laguna Beach and his brother David Heuck of Sheridan, Wyoming.